Our Guide to
GloucesterSHIRE
From an afternoon at the Rugby or an evening at the Guildhall, to exploring the Cathedral and hopping in the Historic Docks, you'll find plenty to fill your weekend away. Soak up the history and culture of the county's vibrant capital city.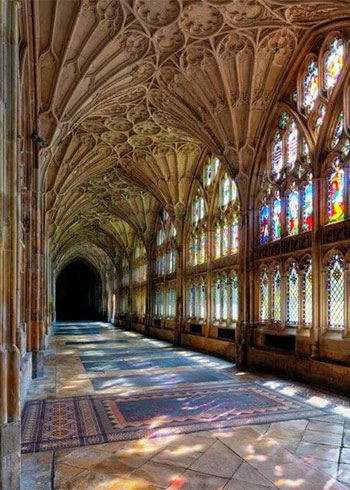 Gloucester Cathedral
Used as a location for Hogwarts, in the Harry Potter movies, in Doctor Who, the Hollow Crown and Sherlock; Over 300,000 people from all over the world come to the Cathedral every year to take part in the services, events and activities or to enjoy the experience of visiting one of the finest medieval buildings in Europe.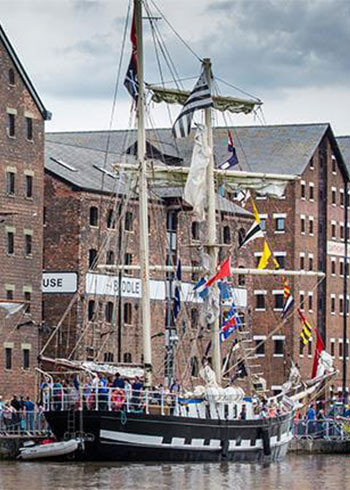 Gloucester Docks
Fifteen Victorian warehouses stand as proud guardians to Britain's most inland port. The former dock estate has become a popular destination where visitors can enjoy interesting views and a range of modern facilities while wandering around a remarkable complete example of a Victorian port. Views include many fine late Victorian era warehouses, a working dry dock, a Mariners Chapel and other dock-related buildings that have been found new uses such as the Gloucester Waterways Museum, Gloucester Brewery and The Soldiers of Gloucestershire Museum.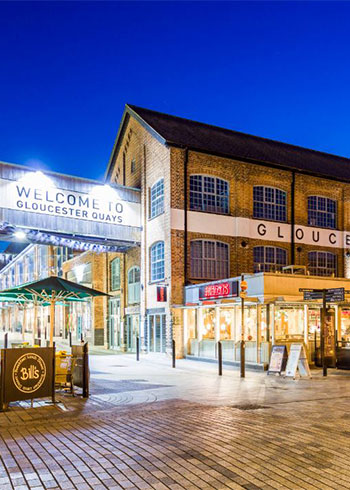 Gloucester Quays
Where ships once discharged their cargoes, there is now an ever-changing miscellany of visiting narrow boats, smart motor cruisers and the occasional yacht or tall ship. Home to Gloucester Quays Designer Outlet and Gloucester Quays Antiques Centre. You will also find a range of waterfront bars, restaurants and coffee shops located within the Quays.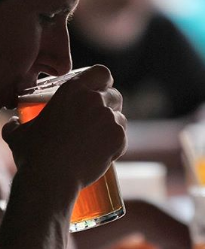 Battledown Brewing Co.
Now in our brand new barn conversion on Coxhorne Farm on the outskirts of Cheltenham and using our own spring water straight off the Cotswold Hills behind the brewery; we operate a busy thirteen hectolitre brew-plant.  Battledown Brewing Co. produces fine beers for local public houses, hotels, restaurants and shops.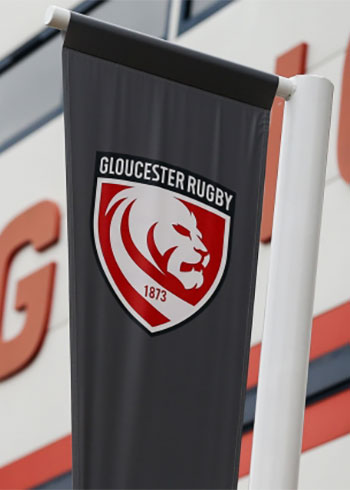 Gloucester Rugby
Visit Kingsholm, experience the roar of the Shed and take in a match day at the home of the Premiership's Gloucester Rugby, the mighty Cherry and Whites.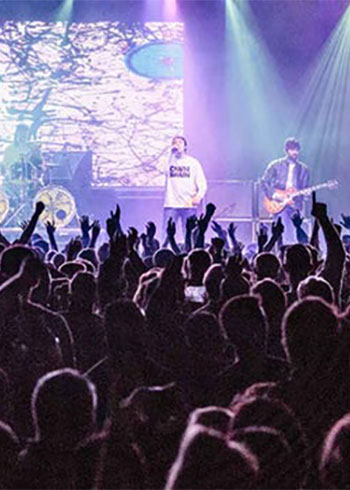 Gloucester Guildhall
Right in the heart of the city, Gloucester Guildhall is a vibrant venue home to an impressive programme of music, comedy, film, and theatre. As well as a 400 capacity main hall there is a beautiful 100 seat cinema room, multiple meeting and conference spaces, art galleries and the Bar and Kitchen all housed in a beautiful Grade II listed building.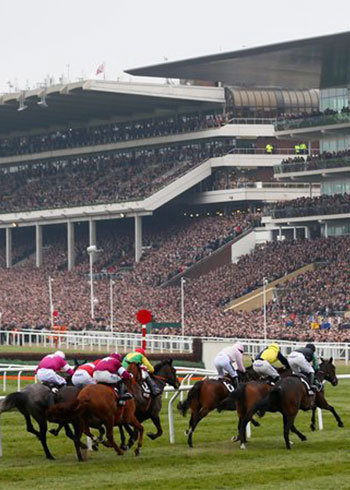 Cheltenham Races
Just 10 miles away from our front door, come stay with us and experience the most extraordinary jump racing event of the horse racing season, an unmissable day out.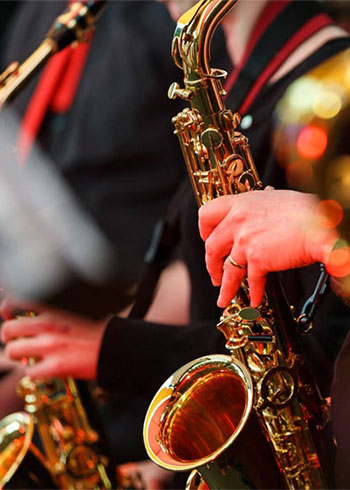 Cheltenham Festivals
Just 10 miles away, for four weeks a year, Cheltenham Festivals transform the town into a thriving hub of internationally acclaimed Jazz, Science, Music and Literature. Come stay with us and enjoy the array of world renowned speakers and performers the Festivals have to offer.